May 11, 2021
Niantic Expands Developer Platform and AR Tools with Niantic Lightship
Niantic Lightship Augmented Reality Developer Kit now in Private Beta
Today, the Niantic Real World Platform is getting a new name — Niantic Lightship — and we're offering broader access to the new Niantic Lightship Augmented Reality Developer Kit (ARDK), enabling developers to build their own immersive, imaginative and unique AR applications.
Niantic Lightship encompasses the full Niantic platform, including the suite of tools and services that power Niantic games, from Ingress to Pokémon GO to our partnership with Nintendo to bring the Pikmin universe to our community. Niantic Lightship sets the industry standard for mapping and shared, planetary-scale AR experiences.
Niantic Lightship Augmented Reality Developer Kit is a robust set of tools that enable developers to create multiplayer experiences and bring them to life with depth, physics, occlusions, and semantic segmentation.
Sign up at Niantic.dev to join the private beta of the Niantic Lightship ARDK, as well as to learn more about Niantic Publishing.
The Niantic Lightship ARDK
Since we launched the Niantic Lightship ARDK as a private alpha earlier this year, hundreds of gaming and non-gaming developers have engaged with our engineering, product development and support teams to test the limits of what's possible with our technology. Our teams have listened to their feedback to help shape the AR tools, features, documentation and core functionality of the Niantic Lightship platform. As a result of this work, the ARDK private beta incorporates a host of advanced tools, including enhancements in three key areas:
Real-time Mapping through advanced Meshing combines smartphone camera technology with a neural network, to map an environment in real time into a mesh of repeating tessellated triangles, resulting in a machine-readable representation of the physical world. In the Niantic Lightship ARDK, meshing makes "physics" possible for virtual objects.

Semantic Segmentation improvements in the beta distinguish between varied characteristics of a space — ground, sky, a building, etc. — so that virtual objects can look, feel and move in that space in realistic ways. Lightship can automatically segment different natural outdoor objects in a scene, enabling AR content to interact with specific surfaces.

More robust Multiplayer functionality allows developers to benefit from colocalization, networking and synchronization improvements, enabling immersive multiplayer experiences where up to eight players can share the same AR experience in the same real world space at the same time. Peer-to-peer messaging and back-end server features are built in, so developers can focus on sculpting the shared experience players will have. While this kind of content anchoring is currently ephemeral, we know that long-term virtual content anchoring will enable developers to build future AR experiences that persist.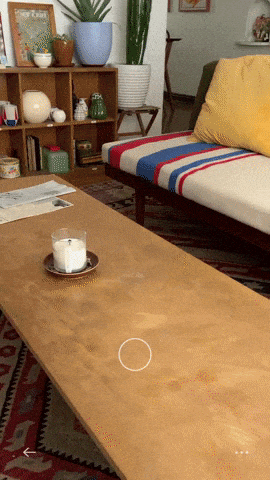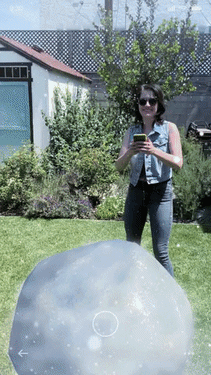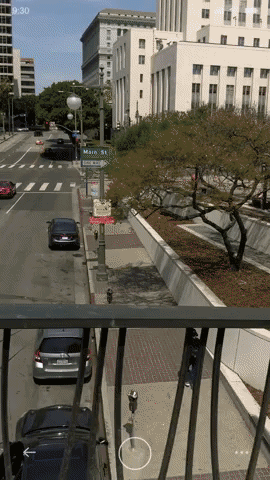 Key features of the Lightship ARDK (Meshing, Multiplayer and Semantic Segmentation, left to right).
"Niantic is building the 3D map of the world hand-in-hand with its player base to power new kinds of immersive AR experiences," said Kei Kawai, Niantic's vice president of product management. "With the Niantic Lightship Platform and ARDK, we want to provide the richest selection of development tools and technologies, so any developer can create their own unique experiences."
What Makes ARDK Unique?
Meshing is a foundational technology in the AR space, which Niantic enables on more devices than anyone else by leveraging common smartphone cameras. Niantic's approach creates meshes using the RGB color sensors found in most cameras, rather than requiring LiDAR scanners only available on some high end devices. Our meshing technology scans the environment around a player, creating in real time a 3D map that allows any Lightship platform experience to place virtual content in the right physical place, combining context from the real world environment with the developer's environment. The history of Niantic's approach to meshing goes back to the earliest days of the company and incorporates the work of acquisitions including Matrix Mill and 6D.ai.
Our technology also blends seamlessly with phones that have LiDAR, including iPhone 12 Pro models, allowing developers using the Niantic Lightship ARDK to create dynamic maps for experiences without worrying about the specific devices, empowering the best experiences any hardware is capable of delivering.
What's next?
We know the future of AR can only be more fully realized once we have a 3D map of the world. We are building our Virtual Positioning System (VPS) and advanced tools that allow AR experiences to leverage geolocation and persistent content anchoring with precision, while also supporting global scale.
We're committed to working with developers, brands and creators to build AR apps that reflect their unique goals and deliver value to their audiences. We're here to be your partner and look forward to seeing what we build together.
–The Niantic Lightship team